News
It is a joy and a privilege to explore the luminous beauty and complexity of the human face and hands. The movement and stillness of the body, too, are expressions of our selves and reflections of our magnificent spirit as we experience life in this world.
The studio on River Ridge Circle continues to be my professional home, and there the paint is still wet on a portrait of Thomas Curry, appointed by President Obama to serve a five-year term as Comptroller of the Currency. I will soon be starting sketches for the portrait of Paul Ryan as the Chair of the House Committee on Ways and Means.
During the past several years, I have had the opportunity to paint portraits of the chairmen of several congressional committees. You will see these, as well as some of my corporate and personal portraits, among the photographs on the rest of the website.
Coming up, I am looking forward to painting Paul Ryan's portrait as Speaker of the House, and of the founder of one of Minnesota's generous foundations.
Always interested in broadening my vision and experience, as well as enjoying life, I continue to pursue my education in many areas, including yoga, a new area for me, and one that seems to enhance every other part of my life.
Thank you for visiting,
Leslie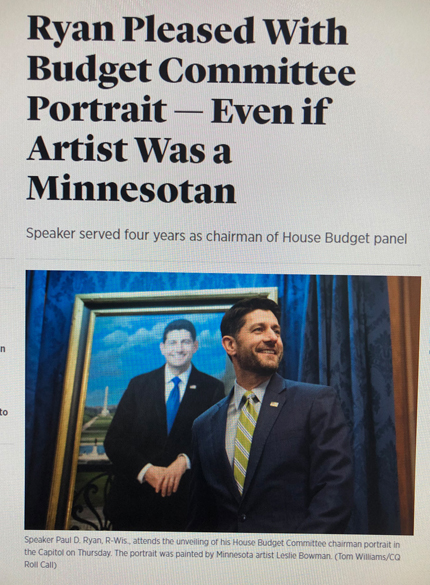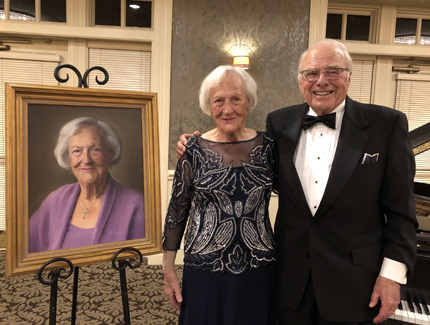 John and Jean Hedbergh standing next to a portrait of Jean.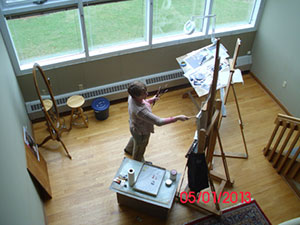 Leslie in the studio, as seen from the loft